Gone are the days when computers used to be huge. They say that few of the earliest computers made were as huge as a normal size room. But times have changed now. Thanks to the advancements in technology, we can pack large amount of computing power right into our pockets. Heck, my phone has more powerful processor, more RAM and storage capacity than my few years old self assembled desktop silently sitting on a dusty table. Even with all this power, the black thin brick in my hand consumes less than a tiny fraction of power as compared to the roaring cooling system of desktop computer. "So, what's new?" – you ask me. Here it is: A computer, as small as a credit card – the Raspberry Pi!
What is it?
Straight from the makers of Raspberry Pi:
The Raspberry Pi is a credit-card sized computer that plugs into your TV and a keyboard. It's a capable little PC which can be used for many of the things that your desktop PC does, like spreadsheets, word-processing and games. It also plays high-definition video. We want to see it being used by kids all over the world to learn programming.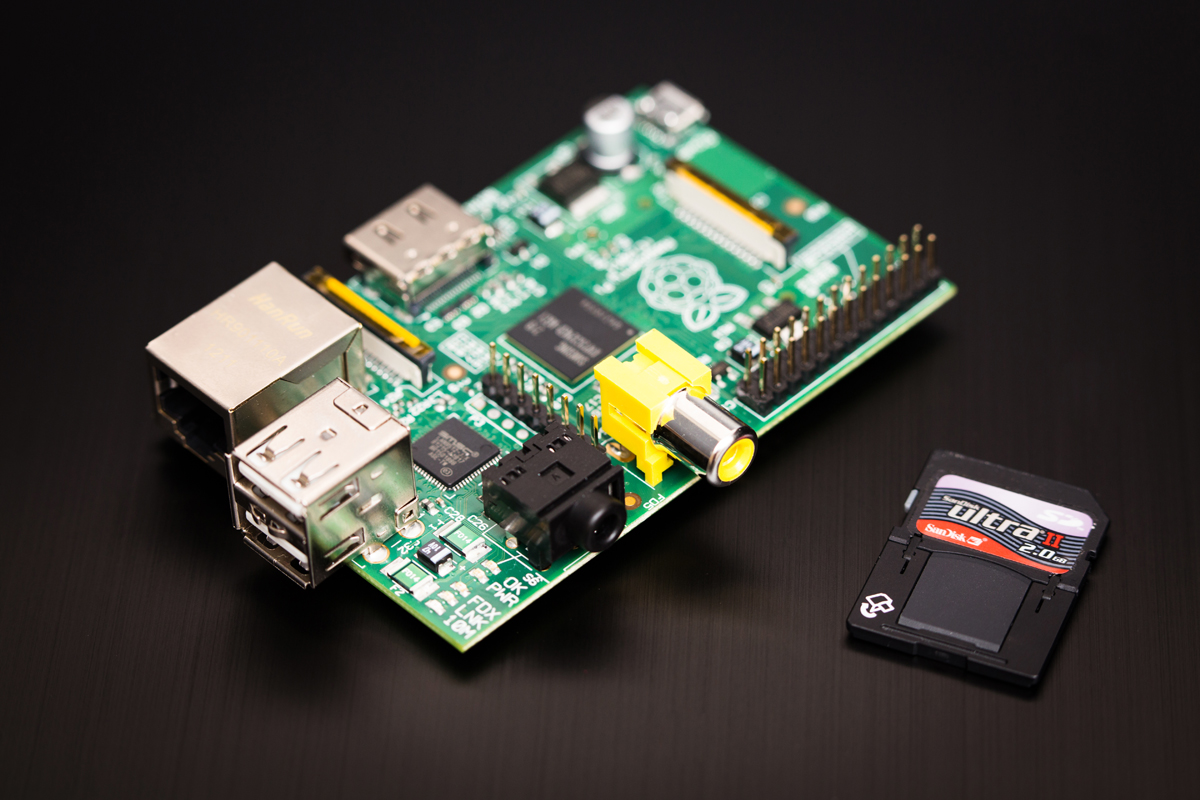 So basically, it is a credit card sized circuit board which has got all essentials of a basic computer at very low cost. The latest revision of the board costs only around 1900 INR ($35).
Hardware rundown:
Raspberry Pi comes in two flavors: model A and model B. As model A is very limited when it comes to hardware, we are going to look at model B.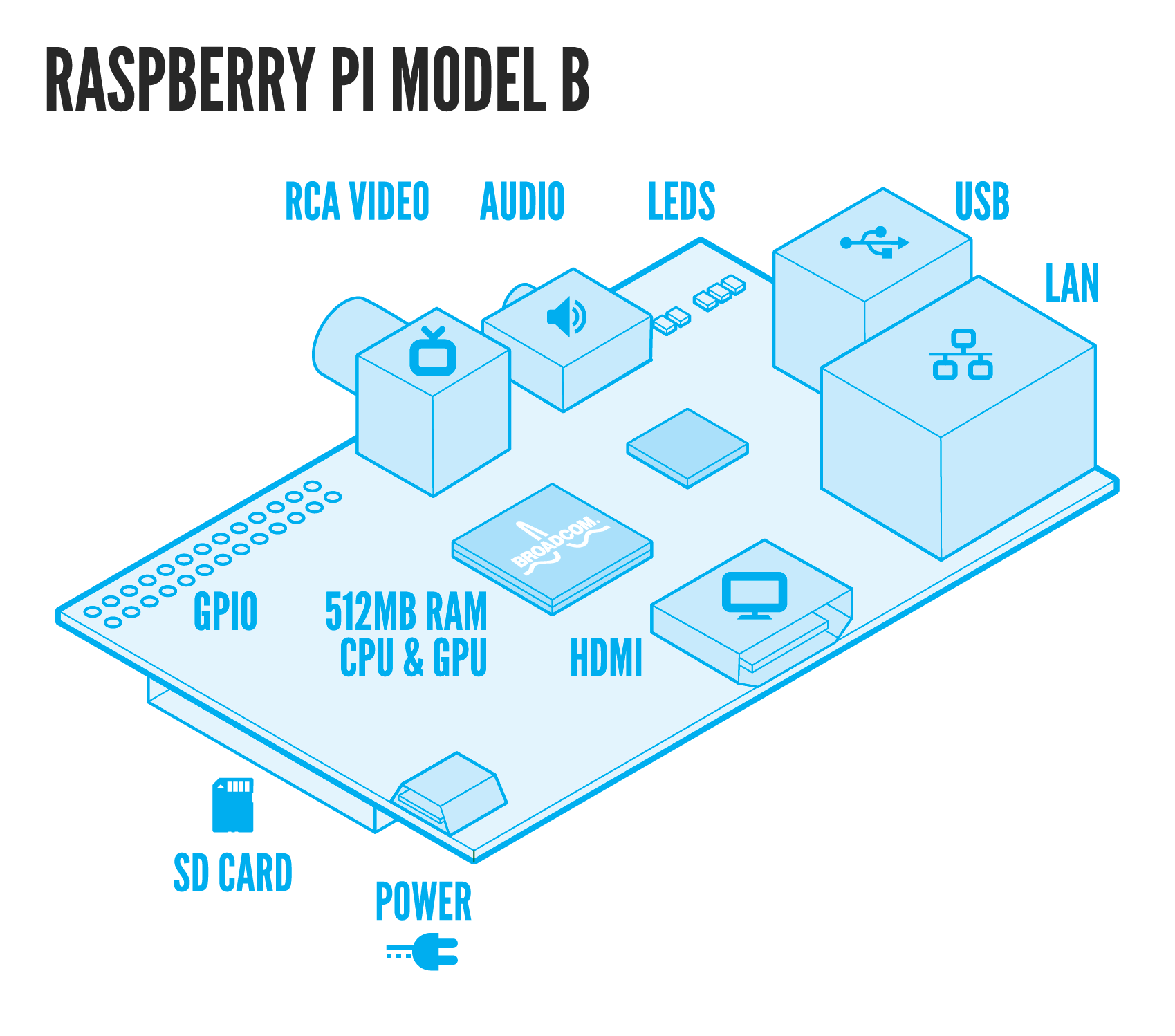 Processors and memory:
Raspberry Pi runs on Broadcom BCM2835 System on Chip (SoC). The chip includes a 700MHz (can be overclocked to 1GHz) ARM processor and a VideoCore GPU. A separate chip of 512 MB SDRAM is attached on the top of this.
Connectivity:
Raspberry Pi features two USB 2.0 ports. For your internet needs, there is 10/100 Ethernet port. There is no onboard wireless support. However, one can simply use a USB WiFi adapter. With USB, possibilities are really infinite.
Storage:
The board has no onboard storage. Booting is done via SD card. External USB hard drive can be used to store large amounts of data.
Input:
All the input has to be provided via USB. You will have to plug in USB keyboard, mouse and microphone (or anything else, for that matter) to provide input.
Output:
Raspberry Pi has full size HDMI port which gracefully serves both audio and video. If you have old television, Raspberry Pi also has Composite RCA video out. The Red-Yello-White cable which came bundled with the old DVD players and TVs can be used here. The board also has standard 3.5 mm audio jack for audio out.
Power and clock.
Apparently, adding clock to the board is an expensive affair. To keep the costs low, no real time clock is provided on the board. However, if the Pi is connected to network, time should automatically be updated from the network on each boot.
Raspberry Pi required 5 volts of DC power. It receives power through standard micro USB port so that any mobile phone charger would work just fine. USB ports on computers, however, do not provide sufficient power.
LED indicators:
To garnish the Pi (No pun intended!) there are five (one SD card, one for power and three for LAN activity) for colorful LED indicators.
Software:
Currently, Raspberry can run on ARM versions of various Linux distributions. However, it is more like open canvas on which you can paint anything you want. Raspberry Pi can be a simple desktop computer, a low powered NAS server or full blown media center for your home. Possibilities are really endless. It isn't simply possible to cover whole software part in a single post. I'll cover software and various uses of the Pi in coming posts.
You can order your Pi right away from the seller. Just be ready to wait for a few weeks.
Have you come across any such cool hardware? Let us know in comments.