Here is a list, which i will call the god-list  this god-list contains the most weirdest and the most eccentric, than practical gadgets from around the world. though it might be missing some more weirdness, but it covers all the weird know-how's which are notorious  Gadgets began their boom in Victorian times, and grew along with the expansion of the Industrial Age. The 20th century is littered with weird gadgets In the book "Above the Battle" by Vivian Drake, published in 1918 by D. Appleton & Co., of New York and London, being the memoirs of a pilot in the British Royal Flying Corps, there is the following passage: "Our ennui was occasionally relieved by new gadgets — "gadget" is the Flying Corps slang for invention! Some gadgets were good, some comic and some extraordinary." these are comic. they ridicule technology sometimes and sometimes recreate awe.
1. Syringe USB drive:
Its really the outer package which makes this gadget weird enough. Its a syringe holder with a pint sized USB, transparent and at the first look, it gives you a mocking of the weirdness it possesses.
2. Ear Wax Camera/Cleaner:
The dream of humans becoming even to lazy to clean their own shit has arrived. This gadget does exactly what you are imagining. it cleans your ear and removes the extra wax. The device named King's Idea features a camera/light at the one end and a viewer at the other end to take a proper look at the ear-wax.
3. Boobs Radio:
Dubbed as radio with nipples, the nipplets are to regulate the volume and AM/FM frequency. They are weird because they are sexist.
4. Computer Controlled Coffee Roaster:
The basic PID of the device is a Fuji PXR4 that can be used with a laptop or a computer via a USB port. The guy who invented this has dedicated the gadget to "all the techie coffee and tea lovers". we say- quite a dedication!
5. Bandai Tuttuki Bako Virtual Finger Game:
This is interesting and weird because In order to play or poke at your digital friend you just stick your finger in the side hole of the box and watch as your finger becomes digitally represented allowing you to play with your new buddy. You can play with your box and hole all day long as there are 5 different ways to enjoy it. You can tickle a human face, train a panda, touch and feel slime (that one scares me), play with strange little creatures, or just use it a clock.
6. The USB Butt Cooler Cushion:
Next time, you sit for 10 hours straight and realize how hot it is down there….this cushioning technology is going to make life easier for you. No sore or sweat. 😉
7. Cricket Noise Maker:
All the tech geeks who want some noisy fun- this ones for you all. It is a cute looking gadget-yes, you heard it right-CUTE. Beacuse how many gadgets you know of are cute? and noisy?
8. Shock Car Key:
This kind of invention occurs by chance. You give it a name and it is then a weird technology. Next time, you want to give harmless shocks to your friends and children who annoy you by pressing the car key's "twik twik" all the time, get this shock car key.
9. Scratch 'n' sniff MP3 players:
Crap. Now mp 3 with aroma. buy this for your own wackiness  when you scratch our little friend, it releases aroma in seven different scents. and well, plays music.
10. Ghost detector:
There is a gadget for everyone. here is for those who believe in ghosts. and it can be a hell of a gadget if you are a ghost buster. t measures ghoulish EMFs. It even comes with instructions for "conducting paranormal investigations", just like they do in Most Haunted.
11. Nose Picker for the Lazy Ones:
First there was one for ears, now for nose. its a technology which offers hygiene more than anything else. Though i wonder how much ridicule would go into for someone who would really use it in public.
12. Das Keyboard:
This is weird  a keyboard with no printed letters to guide you. This is for those times when a boasting can become lethal when you gift this to your nerd friend who can type "without looking at the keyboard". 😉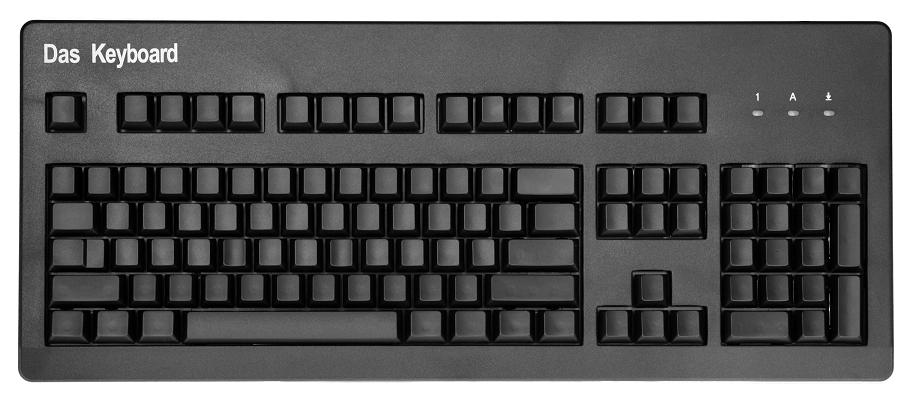 13. lock cup:
Next time you brew your own cappucino, let their be no technology left for anybody to steal it. this gadget offers a lock cover cup, where you can lock the cup's sill and Every cup has a removable key that is used to plug up a hole in the base. Without this key, the cup cannot be used.
14. Toaster-printer:
Created by Swiss-based industrial designer Othmar Muehlebach who won the second place at the Berner Design Awards for this toaster-printer. It works very easy, you just need to load the toast just like an inkjet paper.
15. Flying Alarm Clock:
It rings, you NEED to wake up in order to catch the top and put it back on the clock to make this things shut up. by the time you do taht- you are wide awake, had you warm up and are annoyed. but, works for those who are too lazy.
16. Xbox 720 :
A pure gadget. this looks like dropped form an alien planet. Microsoft's next-generation gaming console, the box's processors and graphics chips are allegedly well underway and in the hands of multiple developers, the outside of the Xbox 720 is not quite so well-defined. It looks like more of a collectors item to sit in the tech labs than used for gaming.
17. Aeroshots:
This device is harmless thin cubes like structured which invest 0mg of caffeine in the form of 6 to 8 puffs of a fine powder. So, eveytime the caffeine lover in you needs his fix- this is available. Its made for no-nonsense purpose but seems nonsensical.
18. Maple Phone:
An eco friendly toy is here people! this phone is made form wood. Hyun Jin Yoon and Eun Hak Lee made this device, a thin wooden layering and has touch sensitive buttons, which light up when pressed. It measures 4.5 x 10.4 x 9.8 cm and is a slider with functions like calling, texting, MP3 player and digital camera. As nifty as it sounds just hope that you never get a splinter in your ear should you ever use one.
19. Private Laptop Viewer:
Ah! This weird but useful,eh? this isn't available in markets and aren't actually gadgets but concerning the association, it becomes a weirdo you do gadget. If you want one- email ohmygodwhatdoyoulooklike@idontwantoneofthose.com. this is serious. The inventor will custom design it and send it to you in four years. long wait but worth it, if privacy is foremost on your mind.
20. Sony Rolly:
The 90's kids will remember the hype. it was( yes, not is) MP3 player speaker with 2GB of memory, built-in lights, 4-5 hours of battery life, Bluetooth connectivity and sound sensitivity components which allowed it to move to the beat of whatever music was playing. It was actually a rather well put together and clever bit of kit; using accelerometers to make sure that no matter what movements it made as it rolled about, the control panel was always accessible on top.The Rolly did go in sale in October 2008 for $400, but it's currently out of stock and all items and accessories associated with it are marked as clearance. sony promoted sony rolly well, but alas- this weirdness died.
21. The Sauce Dispensing Chopsticks:
Made from polypropylene and ABS, meaning they will break before you know it, these chopsticks, you cannot use it again and again. this is a gadget because it was made my someone who invented gadgets. surely, this didn't go down well.
22. BriefSafe:
This a brief shaped locker for 9$ is where you can put your valuables and it requires enough identification proof to break into this case,that securely stores valuables in a 4″ x 10″ secret compartment with velcro closure.
23. Shower Belt:
The "Shower Belt" designed by Carl Hagerling can easily attach to any faucet with the buckle acting as a fully functional nozzle. It is weird for them who don't possess one.
24. Backside Watch:
The name gives it away. It is a watch which is worn backwards. now, that is something weird from "open concepts".
25. upright sleeper:
This helps you to sleep peacefully while sitting in a chair. this ones assures that your neck wont be stiff when you wake up. This oddball contraption holds up your head while keeping your neck straight so your head won't fall forward or sideways while you sleep.
26. Silicone Quack Dog Muzzles:
This weird stuff arrived form japan. Its to keep your dogs and cats from, not biting the f*** up. The gadget looks like a ducks beak and is seriously weird.
27. The Umbilical iPhone Cable:
This made the list without thinking twice. its bizarre Japanese made cable which is shaped, made to feel like an umbilical cord, which moves when your iPhone is charging.
28. i Carta iPhone Toilet Paper Holder:
This gadget is simply made to assist you while you are answering the natures call. And by assisting, err..i mean is it holds your phone and music players. Just holds.
29. One inch Camera:
This camera is an amazing technology with tiny lens for manual focus, it uses a 2 MP image sensor that takes still images at 1600 x 1200 resolution and captures video at 30 fps at 640 x 480 resolution. Just a click and your pics clicked. this is definitely for your collectors or it makes to the "weird club"
30. Bulletproof Briefcase:
you don't need this weird gadget which costs a fortune until you are James bond or an FBI agent.
31. Pulse Wave Myotron:
Neutralizing brainwaves sounds like a blast, until you realize the thing actually NEUTRALIZES YOUR BRAINWAVES.The Pulse Wave Myotron, a little cheap-looking device that the manufacturers loudly insist is not a stun gun, allegedly "neutralized brain waves," particularly those in the "hypothalamic region" that "trigger hostility."

32. DVD Rewinder:
Lame. This gadget just spins backwards while you rewind and listen the last to last mix you really liked. this kind of gadget was the first one to be named as a novelty gadget.
33. Intelligent Spoon:
This spoon is lamer than the guy above. It has multiple sensors which measure the temperature, pH, salinity and viscosity of the food and records it. You can then download the data into a computer.
34. On-Target Video game Urinal:
A really strange gadget. This urinal has a pressure-sensitive display which initiates a game when you direct your urine into it. You need good accuracy with your "gun" to press it as much time as possible so you get the highest score. Its practical purpose is hygiene so people won't spray all over the bathroom. Disgusting, I know, but certainly worthy of making the list.
35. JetLev Flyer:
This water powered jet pack propels you 10 meters above the surface of the water
at a speed of 35 km/hour. Ideal for crazy adrenaline junkies with a crazy £115,000
price tag to match!
36. Custom Badge Holders:
Subvert the authority of the badge by picking a customized badge holder with a symbol for resistance: Pirate, Ninja, or Geek (for the shiny ones), or Mushroom, Meh, or Caffeine (for the ones with matte finish
37. Staple-Free Stapler:
This is weird yet cool and unusual. are you tired of staples?he Staple-Free Stapler cuts a tiny flap through up to five sheets of paper, and folds it in on top of itself.
38. soap grater:
This is a rather low-tech gadget that eliminates the need for plastic soap dispensers. It is supposedly cleaner than the messy liquid soaps as well. How does it work? Just slide a regular old-fashioned bar of soap into it, push in on the handle and let the shredded shavings of soap fall into your hand. Then, wash as you normally would. It is potentially also useful for saving on soap, since it should cost less in the long run.
39. Sphero:
Is a remote controlled ball that you can move around with your smart
phone. It's kinda cool, but kinda weird watching it creepily roll around.
40. Aerodream One iPod Tower :
Born Rich covered the crazy Aerodream One iPod Tower
earlier in the year. It's a very tall tower dock for your iPod, which stands at 3.4pm. It
looks kind of cool, but it's also pretty ridiculous.